Purchase Our Closed Earth Loop Design Service

Proper closed earth loop design is necessary for optimum performance of your geothermal heat pump system.
We have years of experience designing earth loops for people all over the United States. In addition, we have observed what works and what does not work when it comes to effective design. We know that corners cannot be cut when it comes to how much pipe is needed. We have seen a lot of over-sizing of geothermal heat pumps and under-sizing of earth loops, which makes for an inefficient system that has a short lifespan, or one that won't work at all when outside temperatures are colder.
We can correctly design any kind of an earth loop: horizontal single-pipe trench loop, horizontal slinky, pond, lake, or river loops. We can give you the information for vertical bore loops if you are going to have vertical bores installed by a local installer (well driller). Save yourself the worry and let us design your geothermal closed earth loop.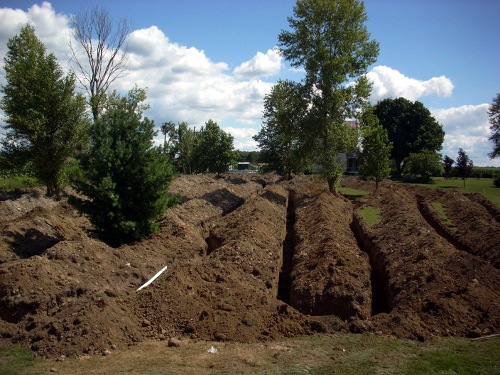 By purchasing our Closed Earth Loop Design Service you agree that you are providing (via e-mail and/or phone) us with the information to design your geothermal loop and that any results provided to you are based on the information you gave us.
Once you purchase this service, we will e-mail you the information we need. Please be sure you are providing us with an up-to-date correct e-mail address.
Please Contact Us below with any questions.